The Berlin Bear-a-Cudas is the parent-run swim club operated by the Sports Club of the John F. Kennedy School (SCJFKS) in Berlin-Zehlendorf.
The Berlin Bear-a-Cudas Club was established in 1975 and is one of the original members of the European Forces Swim League (EFSL). With the continuing support of our parents and community, the Bear-a-Cudas has grown from fewer than 20 swimmers, training 3 days a week, to over 100 swimmers, training 5 days a week.
The Berlin Bear-a-Cudas swim club offers a quality, competitive and welcoming program for all levels of swimmers. We're proud of our Learn-to-Swim instruction, a Competitive Swim Team and Senior Water Fitness courses.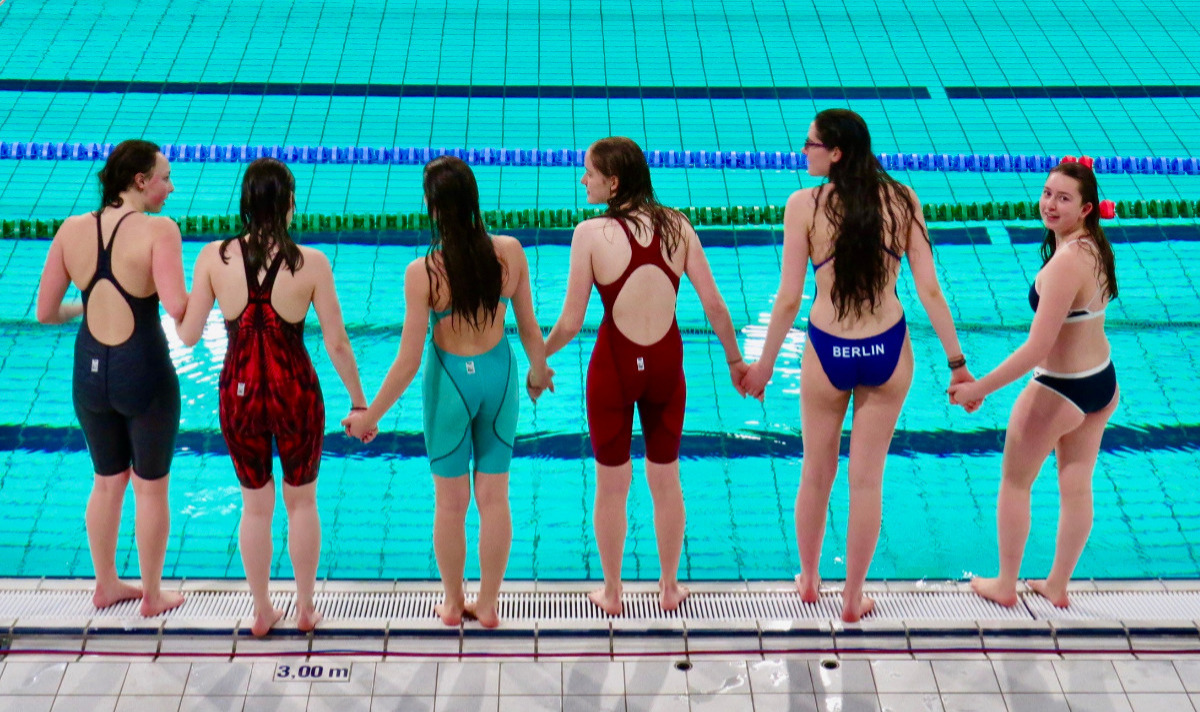 TEAM PHILOSOPHY AND GOALS
The Berlin Bear-a-Cudas strives to provide the highest level of swim instruction and competitive training in a positive, supportive and inspiring environment. We believe that swimming should be a fun, positive, and enriching experience. Our Instructors and Coaches strive to inspire a lifelong love and respect of the water through physical fitness.
Using a combination of skill, laughter and patience, our Learn-to-Swim instructors & assistants provide focused teaching within the small group classes of up to 15 students. Through the aquisition of basic water skills, early swimmers will gain confidence in the water and develop strength, coordination, flexibility and stamina as they progress through the instruction.
Our competitive swim team focuses on developing speed, technique and strength through 2-5 x weekly training sessions. Our coaches strive to motivate, inspire and help each swimmer improve their strokes, strength and skills in order to achieve their personal best. Bear-a-Cudas team swimming is a community of swimmers who support, cheer and help each other.
The Berlin Bear-a-Cudas swim program aims to build self-confidence, provide a model for good sportsmanship and promote a healthy lifestyle to all levels of swimmers.
Each family's financial obligations consist of paying registration fees, travel expenses as determined by meet participation, and fundraising support. All fundraising helps to support coach & instructor salaries, insurance, lane rental, adminstration fees etc. Additionally, we have a volunteer requirement where each family (swimmer's parents or guardians) is required to donate 20 hours of team support per year and to support each home meet.